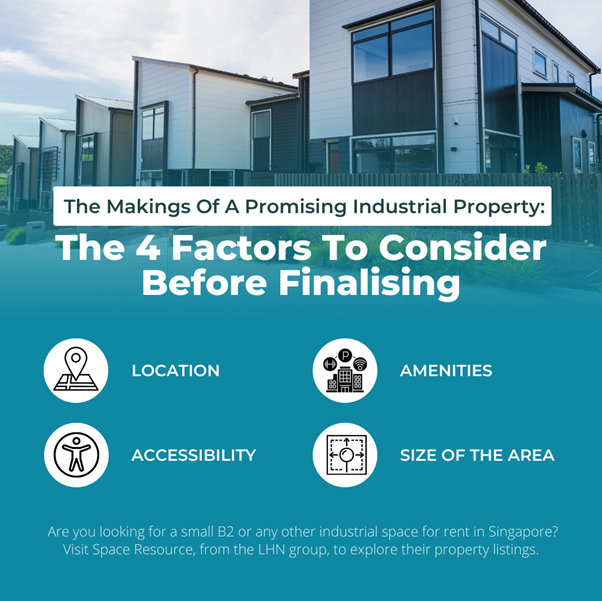 Looking for an industrial property in Singapore is no easy feat. If you run and manage a business, you know the importance of making safe decisions with minimal risk or producing the most output with little to no input. Overall, the key is to meet your needs and have what makes your business thrive. In this article, let us explore the factors to consider before signing the leasing contract:
#1: LOCATION
Location is one of the primary factors to consider in real estate. Residential clients prioritise them because they want to be near offices, malls, schools, and other basic needs. On the other hand, industrial customers put a premium on this to maintain the efficient operations of their businesses. Industrial space for rent in Singapore should have a strategic location or be in a place where the client will thrive. For example, the company chose one particular area because of their delivery operations.
#2: AMENITIES 
You might be thinking, do consumer products and other business items need a swimming pool to relax in or gardens to stroll and walk in? Well. Amenities are not only for people wanting to occupy and entertain themselves, and in the world of industrial real estate, these are features that make you achieve your goals and needs. Some examples include climate control in the industrial property to keep the quality of your consumer goods, secure doors to avoid theft and intruders, or even a parking space for all your employees.
#3: ACCESSIBILITY 
Somehow related to location, the other primary factor to consider when looking for a small B1 industrial space for rent in Singapore, for example, is how people can go to and from the vicinity. Make sure they are accessible through major thoroughfares of the island, public transport, and other modes of movement. Why? It is much easier for people when they have the flexibility to choose how they can access the place. Aside from that, your business needs to focus on logistics.
#4: SIZE OF THE AREA 
Lastly, consider the size of your small B2 industrial space for rent or sale because a developer or leasing agency offers properties ranging from as small as 1000 to 100,000 sqft. All clients should be specific with their needs because the range is wide. Aside from that, it lets them get the exact one that suits their business operations and demands.
Are you looking for a small B2 or any other industrial space for rent in Singapore? Visit Space Resource, from the LHN group, to explore their property listings.