Nowadays, people are opting for theme weddings and destination weddings to make their wedding memorable not only for them but for the guests as well. Your wedding day is the most magical day. If you want to make it unique and enjoyable for every guest, then here is a great idea, hiring an experienced magician for the wedding will be very entertaining. Magic tricks will add fun and spirit and it will help to run the wedding day smoothly. If you question "why a magician?" here are a few reasons mentioned below.
Magician adds uniqueness in the wedding: wedding day means a long list of guests, so the wedding day has to be special. An experienced California weddings magician will help to bring uniqueness by sharing romantic theme magic.
Magic tricks will make the guests happy: hiring bands and dj is common or compulsory but you need to focus on what will keep occupied your guests of different ages. A good magician will make you worry-free by entertaining the whole ceremony.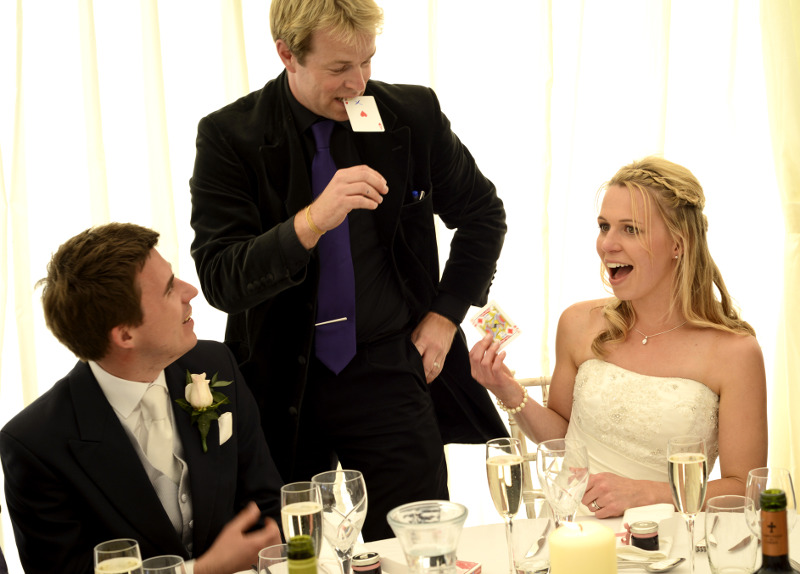 Wedding magician brings fun: weddings are bit boring and uncomfortable between wedding diner and it's difficult to start the party with a boring mood. A wedding magician brings fun to a wedding as a mood booster.
A magician makes memorable wedding day: people mostly talk about that wedding they attended which was special and they had fun, having the wedding magician ensures that your wedding will be a memorable event for them. The wedding magician can also work with the band you hired it will add musical show effects which will make the wedding truly fantastic.
A wedding magician helps you to fill the space if you are renting large venues. A little touch of professionalism is how the magician is interacting with your guests and making a good time for all the guests no matter where they are physically located.