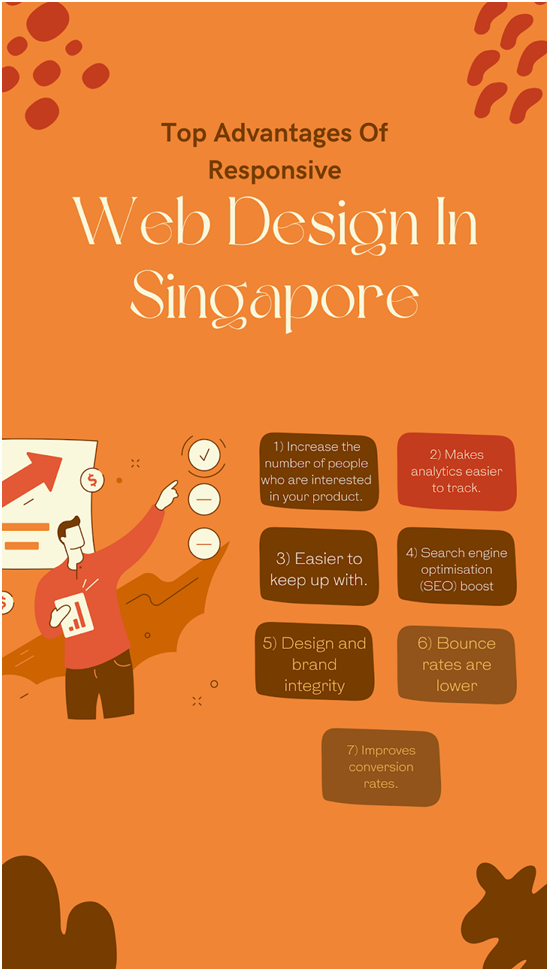 Any estate agent serious about providing the highest quality for their market should invest in responsive web design.
Hiring website design services will offer you a responsive website that provides the best user experience across all devices, as well as a slew of other benefits. If you're still on the fence about whether or not you should go responsive, consider the following perks of responsive web design:
1) Increase the number of people who are interested in your product
Your visitors will use a range of devices of all types and sizes to view your website. Regardless of how big or small their display is, responsive web design will suit them.
2) Makes analytics easier to track
If you have different websites for different platforms, you'll need to monitor two analytics. Because a responsive website is only one website, your analytics are your only source of data. Hence, the reason for quick tracking and monitoring.
3) Easier to keep up with
Because there are many websites for various devices, you must make all the modifications across these websites. You simply have to update once with a responsive website – convenient, easy, and quick!
4) Search engine optimisation (SEO) boost
Marketing your brand is essential if you want your market to notice you. SEO is among the most effective strategies to attract visitors to your website. To improve their search results for mobile users, Google prefers responsive website designs, which appear higher in the search engine result pages.
5) Design and brand integrity
A mobile website and a standard website are two different platforms you can design and customise. Still, they will never have the same visual appearance and feel. With a responsive design, you don't have to worry about these aspects because it unifies your design and brand across all devices.
6) Bounce rates are lower
Your prospective clients cannot stand a laggy, difficult-to-use webpage. If your website isn't suitable with the devices they're using, they'll leave and visit those of your rivals instead. Your audience does not want to keep waiting; they want quick and straightforward responses. A responsive website will lower the bounce rate with fast loading, simple navigation, and clear call-to-action.
7) Improves conversion rates
Because it provides the optimum experience for users, a responsive website is the best alternative for your web design objectives. A responsive website will boost sales by reaching a broader, more targeted audience and providing them with the seamless and easy experience they desire.
Conclusion
The future of web design is responsive web design. Don't let the opportunity to grow your business pass you by and leave you behind your competitors. Hire Efusion Technology, the best website design company in Singapore for all your web design needs.